About Me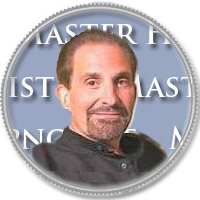 I have spent over 30 years studying mind power development. This includes an academic background with a PhD in cognitive psychology, a master certification in both Neuro-Linguistic Programing and Clinical Hypnosis.
In addition, over the years I have authored fifteen books and dozens of audio training programs including The Secret of Deliberate Creation, which is one of the best-selling personal development audio programs in the world.
My flagship books; "Beyond Positive Thinking" and my multi-million copy best-seller "The Ultimate Secrets of Total Self-Confidence" are currently published in 22 foreign languages.
Over the past 25 years I have hypnotized over 15,000 people around the world. I have also appeared on numerous television programs and have been a consultant to individuals from all walks of life including entrepreneurs, personal development trainers, hypnotists, couples, students, authors, golfers, dancers, actors, singers and a few well-known Hollywood celebrities. I was also acknowledged by Rhonda Byrne as the inspiration behind "The Secret".
I was recently asked in an interview "Exactly what is it that you do?" With a background in psychology, NLP, hypnosis and a variety of other personal development modalities I could choose any one of them and say that is what do. But my answer is "I am a Change Artist". Why do I say I am an artist? Because art is a unique way of doing something that didn't exist before, or a distinctly unique way of performing or creating something.
It is not necessarily that what I teach is new or original in the sense that no one has ever done or said it before, or no one else knows what I know. To be honest, you can go to any other self-development website and find similar material.
However, my gift is being able to take multiple philosophies, skills and modalities and combine them in such a way that people experience a transformation almost immediately. The common theme I receive from people who have been exposed to what I do is "I have heard a lot of this before, but for the first time I really "get it". 
I am not everybody's cup of tea. For some people, it seems like I am too direct or that I am too provocative. Some of my peers think I am too "simplistic". While that is meant to be a slight, I take it is a compliment! My approach is intentionally simplistic because it's designed to bypass the part of the subconscious mind that keeps people from making the changes they desire.
My life's work is to take people out of the hypnotic trance they are in, unravel their corrupt thinking and help them to get back to their NATURAL STATE OF INNER WISDOM where they can see things clearly.
The way I do this is to show people how to align their Conscious and Subconscious mind to reverse the polarity in their life. So rather than eliminating the things they don't want, they become naturally attracted towards the things they do want!.
It would be a delight to serve you. Regardless of your situation, I am sure one of my programs will be suitable to help you achieve your outcome.
Click Here for a complete list of Dr. Anthony's Programs.
Dr. Robert Anthony
Personal Performance Consultant
Best Selling Author